A Comprehensive VictoriyaClub Review 2023
The purpose of dating can be different. Some people are looking for a one-night stand; others want to find friends with benefits, etc. Despite what purpose you have, it is important to choose a reliable platform to reach your goal. In this review, we will look closer at VictoriyaClub and decide whether it is a good place to get acquainted online.
VictoriyaClub Review 2023: Can This Site Help You Find Your Perfect Match?
VictoriyaClub is dating site that has been around since 2011. It aims to connect men from Western countries with women from Eastern Europe, primarily Ukraine, and Russia. In the VictoriyaClub reviews, we'll take a closer look at the Ukrainian online dating site and its features to determine whether it can help you find your perfect match.
Registration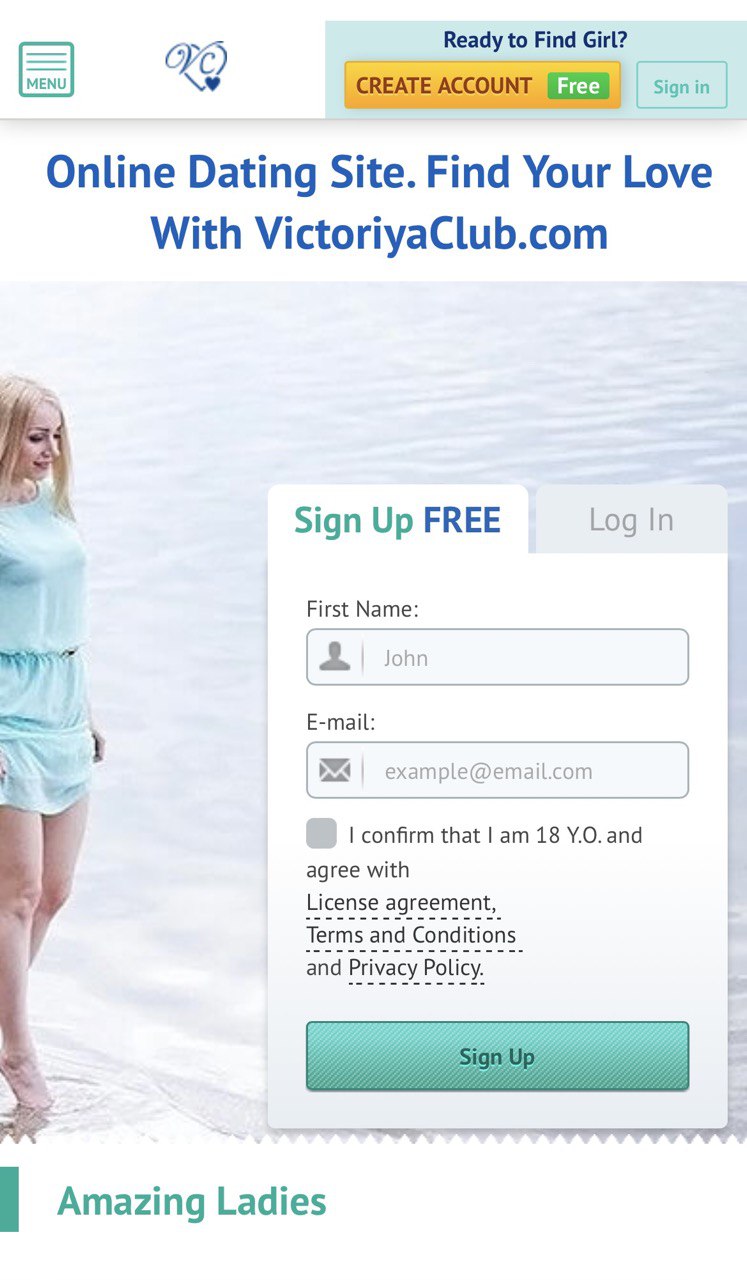 The signup process on VictoriyaClub is rather simple and quick. Once you enter the Ukrainian dating service, you will see a small window where you should mention your first name, e-mail, and agree with the License Agreement. Already, in a few seconds, you will see your personal page. Here you can either add the profile photo or do it later. The same is for profile information. Besides basic information like height, eyes, color, weight, etc., you can add aim (travel, marriage, friendship, communication), a short introduction, and desire.
Interface and Navigation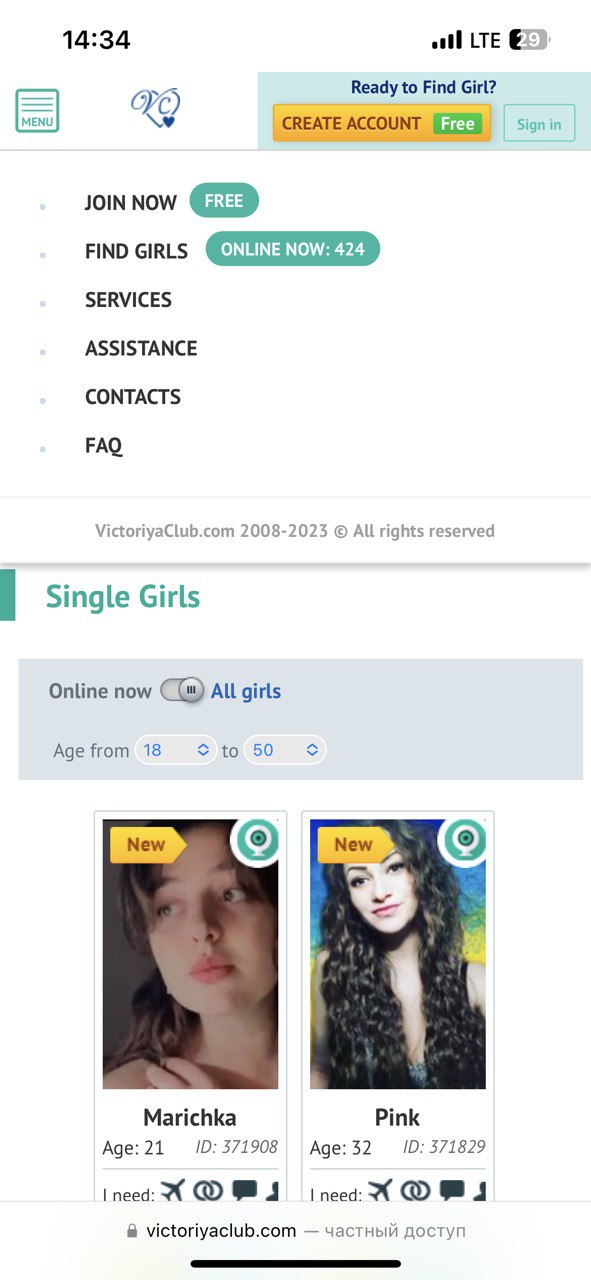 The interface of Ukrainian date site, like VictoriyaClub is rather modern and simple. All buttons are placed either on top or bottom panels. On the very top, you can see many singles in general, online girls, Ukrainian dating services, assistance, and support. At the bottom, you will find views, winks, likes, favorites, and messages. The navigation is smooth, and you are not going to have any difficulties reaching your destination.
Community
The community of VictoriyaClub is quite large and responsive. Over 6 thousand girls are registered here. Many of them are online frequently, meaning that you will be able to chat with any of them when you want. The ladies mainly come from Slavic countries, attracting a man within the first minute. They all have different aims that they mention on their page, so it is better to pay attention to the line so as not to get disappointed in the long run. The best thing about the VictoriyaClub community is that all members are active; they do not mind being the first who sends winks or writes messages.
VictoriyaClub Pricing
If you decide that you need more Ukrainian dating free features, you can purchase the Victoriyaclub free credits. There are a few plans that you can choose from. The pricing is transparent, which can be called a great advantage of the website. For instance, for 30 credits, you will get three private messages, six private photos & videos, and 30 chat minutes. The bonus system is also activated, which makes your experience even more pleasant. As for the payment methods, here you can pay via SegPay (VISA, MasterCard, DISCOVER, JCB, Maestro) or PaymentsTrust (VISA, MasterCard, Maestro, Visa Electron).
Safety System
The administration of the VictoriyaClub – Ukrainian women online dating site states that it takes the best security measures to provide all users with a safe space to meet and date Ukrainian online. Still, the company asks the users to be attentive as online fraud may happen to everybody. The experts even explain how to recognize a scammer. Promising to keep your personal and financial information secret, the admin team asks every user to take responsibility for their actions. The safety and security of its users are a top priority for VictoriyaClub. The site uses SSL encryption to protect your personal and financial information. Additionally, all profiles are verified, and the site has a strict anti-scam policy in place to prevent fraudulent activity.
Support System
The support system works 24/7 and promises to help users with any question as soon as possible. You can choose the category that you are interested in and write an e-mail letter to a support team. One of the most distinctive features of VictoriyaClub support is the arrangement of a personal dating ukrainian.
Do you have any other uncertainties? Then, find out the answers to the most frequently asked questions and make the final choice on whether VictoriyaClub is worth your attention or not.
Looking for Love Online at VictoriyaClub site
If you're looking for love online, VictoriyaClub may be a good option for you. The site is designed to connect men from Western countries with free Ukrainian women. Here are some tips to help you make the most of your experience on the site:
Be clear about what you're looking for. When creating your profile, be honest about your interests, hobbies, and what you're looking for in a partner. This will help you attract like-minded individuals who share your values and interests.
Take advantage of the search and matching features. VictoriyaClub offers advanced search and matching capabilities that can help you find compatible matches. Use the filters to narrow down your search based on your preferences and take advantage of the algorithm that suggests compatible matches based on your profile information.
Be patient. Finding the right person takes time, so be patient and don't rush into anything. Take the time to get to know people before meeting them in person.
Be cautious. While VictoriyaClub takes safety and security seriously, it's always important to be cautious when communicating with people online. Avoid sharing personal information until you feel comfortable and have built a level of trust.
Consider the costs. Platform uses a credit system and victoriyaclub promo code for communication features, which can be expensive. Be mindful of the costs and make sure you're comfortable with the pricing before committing to using the site.
Overall, VictoriyaClub can be a great option for those looking for love online. With its advanced search and matching capabilities and focus on safety and security, it's worth considering if you're interested in meet Ukrainian.
The Pros and Cons of Using VictoriyaClub for Online Dating
VictoriyaClub dating platform that aims to connect men from Western countries with sexy mature Ukrainian women. Like any dating site, it has its pros and cons. Here are some of the main pros and cons of using VictoriyaClub for online dating:
| | |
| --- | --- |
| Pros | Cons |
| 💌 The large pool of members. VictoriyaClub has a large pool of members from Eastern Europe, giving you a good chance of finding someone who shares your interests and values. | ❗ Expensive communication features. To use the site's communication features, you need to purchase credits, which can be expensive. |
| 💌 Advanced search and matching capabilities. The site offers advanced search and matching capabilities that allow you to filter potential matches based on your preferences, making it easier to find someone who meets your criteria. | ❗ Limited search options for free users. Free users have limited search options, which can make it harder to find compatible matches. |
| 💌 Verified profiles. All profiles on VictoriyaClub are verified, which helps prevent fraudulent activity and increases the chances of meeting real people. | ❗ Limited focus. VictoriyaClub is primarily focused on connecting men from Western countries with women from Eastern Europe. If you're looking for a more diverse Victoriyaclub dating pool, this may not be the site for you. |
| 💌 Safety and security. The site takes safety and security seriously, using SSL encryption to protect your personal and financial information and having a strict anti-scam policy in place. | ❗ Potential language barrier. Since many of the members are from Eastern Europe, there may be a language barrier that could make communication more difficult. |
In conclusion, VictoriyaClub can be a good option for those interested in meeting women from Eastern Europe, thanks to its large pool of members and advanced search and matching capabilities. However, the site's expensive communication features and limited search options for free users may be a drawback for some. It's important to weigh the pros and cons and decide if VictoriyaClub is the right choice for your online dating needs.
FAQ:
Is VictoriyaClub legit?

Yes, VictoriyaClub is legit. You can find the official address of the company on the website. There is also a way to get in touch with a support system.

Is VictoriyaClub a scam?

No, it is not a scam. The website really helps singles get acquainted, chat online and arrange a personal meeting. Plenty of positive testimonials prove that finding the right person on VictoriyaClub is possible.

Does VictoriyaClub have a mobile application?

No, there is no mobile application. However, you can use VictoriyaClub in a mobile browser without waiting until returning home to your PC. All features are similar to the desktop version.

How can I communicate with another member?

There are two options of communication on VictoriyaClub: messages and instant chat. Unfortunately, the latter is possible only with online users, and you will need to pay for time. As for messages, they are more suitable for mailing, exchanging pictures, and stories.

Does VictoriyaClub provide any discounts?

Yes, the company is very loyal to new and regular clients. Therefore, you can always get some pleasant bonuses. For example, the admin team encourages users to do a review and receive bonus credits.