How To Get Back Into Dating—Handy Guide For Those Who Need A Fresh Start
How to get back into dating? This question bothers many singles who have a long break after serious relationships. Finding a girlfriend or boyfriend may be a daunting task, not to mention all the pitfalls you may face while developing a rapport with your partner. Whether you aren't confident enough to kickstart your romantic experience or you have feelings for your previous partner, it is necessary to identify all obstacles to your happy relationship. Whether you want to find new love on a dating site or in your hometown, you will need to end a previous chapter rather than before starting your relationship with a blank slate. Keep reading this article to have an insight into a good dating start line and make the best use of your experience.
How To Get Back Into Dating After Years Of Being Single? Effective Tips Covered
Did you know that nearly half (47%) of all Americans say dating is harder today than it was 10 years ago? That is why it is so difficult for singles to return to dating and build something serious. But what to do if you are fed up with being alone? How to get back into dating after marriage? Read the tips below to give things a go again and create a special connection with a partner of your choice.
Decide on your purposes
If you want to take a new step into love affairs, it is necessary to decide on the purpose of dating at first. It may be difficult, especially if your previous relationships end at the wrong tune, but this isn't a reason to stay alone forever. The main rule here is not to do the things you aren't ready for. That is why it is advisable to determine such aspects as:
which kind of relationships you are looking for
whether you are ready to walk down the aisle
which type of partner lives up to your expectations
whether you are comfortable sharing your personal space with your partner
whether you are ready to devote enough time to your relationships
If you have all boxes ticked, it is just the time to learn how to get back into the dating game and plan your next romantic adventure.
Practice self-love
Before you consider how to get back into dating after being single for a long time, you will need to practice self-love. This is an essential factor in building a rapport with someone new since to showcase affection to a person, you will need to understand what it means. Focus on your achievements and the goals you would like to accomplish. You should be proud of what you have already had. If you love who you are, you can share the same feelings with your significant other.
Deal with feelings towards your previous partner
It goes without saying that past relationships leave a memorable trace in our souls. If they end up with mutual disappointments, you may feel worried about how to get back into the dating world. Breakups may leave deep wounds, especially if you have strong feelings toward your partner. Moreover, you may feel disheartened, which may result in glitches in trusting a new partner.
So, if you want to create something new and get green flags in a relationship, you will need to split up decisively with past experiences. Sometimes, changing your circle of acquaintances or a trip is enough to refresh your mind. However, most probably, you may need to visit a therapist who will help you work with your feelings, emotions, and deep wounds. Once you close the previous chapter, you can certainly embark on someone new.
Get involved in what you love to do
If you were dating or marrying for a long time, most likely, you were involved in some joint activities with your previous partner. This may result in some disconnection between your mind and soul, so you will need to figure it out before starting your life from a blank canvas. That is why it is necessary to focus on the things that you are typically engaged in personally.
Therefore, you may reconnect with yourself and get ready for new romantic achievements. Whether you prefer hiking, painting, or going to the gym, feel free to take a deep dive into your favorite activity with a new passion. Who knows, maybe you meet a potential partner during your next cooking master class or jogging.
Picture your potential partner in your mind
Before starting a love-seeking game, you will need to clearly understand who you are looking for. That is why it is necessary to focus on your needs and wants. First off, let us understand the meaning of these two concepts.
Needs are the things that you actually need to experience when building bonds with a new partner. You may look for mutual understanding, care, flexibility in relationships, etc. Determine all your needs to better understand what kind of partner you will need to search for.
Wants are the physical things we often look for in our partners. Are you seeking a sexy partner with an exotic appearance or do you prefer more traditional physical traits? Once you determine all the prerogatives and the things you want to see in your future partner, it will be much easier for you to start your search.
Avoid plunging into new relationships just after breaking up
It is not wise to start a new page in your life if you still feel a bitter taste after ending your previous love story. Negative emotions may still predominate in your life, so you will hardly reach success in new relationships. It is necessary to relax and take time for yourself before new dating ventures. Therefore, you will better understand what you want from your next relationships and how to live further. But don't delay your next dating journey since you may forget the taste of love and passion.
Identify the right time to start dating
Finding the right time for starting new relationships is a cornerstone to their success. Ask yourself the following questions to better understand whether you are ready to try something new. If you have at least one negative answer, it is better to come back to the previous paragraphs in this article and work on your feelings once again.
Do you feel fear of starting a new page in your life?
Are you emotionally ready to explore new romantic possibilities?
Has it been enough time since you ended your previous relationships?
Do you have any romantic feelings towards your previous partner?
Are you ready to open your heart and soul to someone new?
Give yourself permission to start new relationships
When you get rid of all hesitations and want to continue learning how to get back into dating after a long relationship, start with permission. Yes, you will need to give permission for yourself to make things work for you. Sometimes, to start a new chapter in our lives, we are looking for some physical sign. That is where writing out permission comes on stage.
Although it may seem rather trivial, it can change things for the better. Just take a sheet of paper, and write that you allow yourself to start a new love story, go on dates, and love someone new. This will work as a green light for creating fresh love affairs. Just look at this paper each time you hesitate to go on a date and you will see how easier it will be for you to connect with your new crush.
Don't compare your partners
Even though it is in our nature to compare people, it is better to avoid it in relationships. Each person is different, so it is better not to project your previous experiences on your new romantic affairs. It may be confusing for your new crush and may create a gap in your connection. Rather than comparing your partners, you can focus on a current love story, analyze your previous mistakes, and make your next experience even better.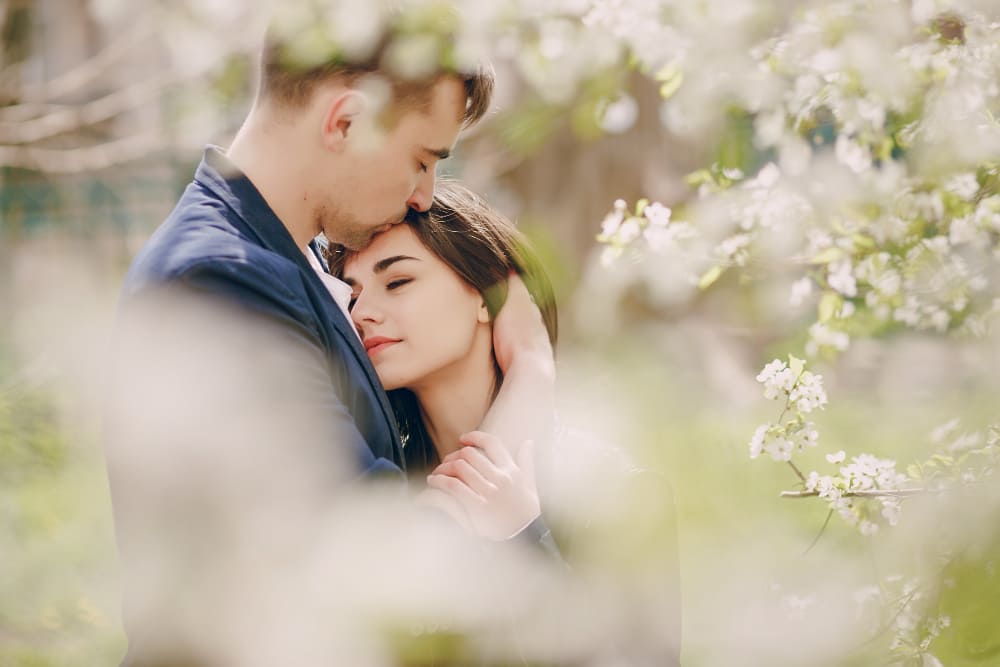 How To Find Your New Love?
When you find out how to get back into dating after a breakup, it is just the time to find the hot spot for the search for new love. Actually, there are several ways to meet your significant other. All of them have their pros and cons, so choose the one that suits you best.
Social media platforms. Social media websites are a rather cheap and easy way to build a connection with interesting people. However, it isn't a safe way to build relationships. You may easily become a victim of a scammer since you will never know who it is on the other side of the screen.
Dating websites. Although the majority of dating platforms deliver their services for money, they are known to be the safest way to meet a soulmate. However, the main thing here is to find a reputable dating site to have a smooth and effective romantic experience. With the well-elaborated searching options and advanced communication tools, finding a perfect match will be a breeze.
Offline dating. You can visit popular places in your city to pick up someone special. However, nobody guarantees you 100% success since you can't predict whether a particular person is single, is looking for casual encounters, or has serious relationships.
Final Word
Whether you want to learn how to get back into dating in your 30s or other age, you may apply the same rules before starting a search of your perfect match. Begin with working on your feelings and end with choosing the most suitable place to meet your soulmate. If you set real relationship goals and leave your previous experiences back, you will certainly find someone special and build a new happy love story. Use the tips above as a helping hand to open a new page in your life.