Online Relationships: How To Save Connection and Make It Better?
Long-distance relationships are a rather vague concept. Firstly, a brief inquiry into online relationships: partners can live in different cities and see each other on weekends, be in a guest marriage, or not meet at all in real life, because they met their lover via the Internet, for example, on a dating site, and are in different countries. Are online relationships bad? Lovers are forced to spend a long time apart, lead their own lives and do without non-verbal communication with their soulmate. They replace traditional hugs, touches, and caresses with video chats, calls, and SMS. But this also has its advantages:
Lack of routine and domestic quarrels;
The joy of anticipation of the meeting;
The ability to appreciate the time spent together;
High level of trust between partners;
Ability to travel to new cities and countries.
How ​​long do online relationships last? It all depends on whether you value each other and whether you work on this relationship. How do you maintain long-distance relationships? We have prepared some online relationships tips to keep your love online alive:
1. Always be in touch
The lack of live communication must be compensated. For this, it is not enough to exchange messages in instant messengers, you need to make daily video calls. Tell how the day has gone, and share experiences and situations.
2. Surprise each other
Do online relationships work? Definitely yes, if you always find time to pay attention to your partner. Remind each other more often, and write romantic and sweet messages. Ask how your significant other's day went. You can suddenly send your selfie in the middle of the day or call and tell how much you love your partner. Send a wish for a good day in a voice message and not as usual in a regular massage. Send cute funny pictures that cheer you up.
3. Maintain a sex life
The fact that you live in different places and do not sleep in the same bed does not mean that your sex life should freeze and atrophy. On the contrary, long-distance online relationships, according to psychology, inflames passion even more due to the anticipation of a future meeting in real life. In the meantime, arrange phone sex for yourself through the text, because, according to many psychologists, our brain is the largest sexual organ.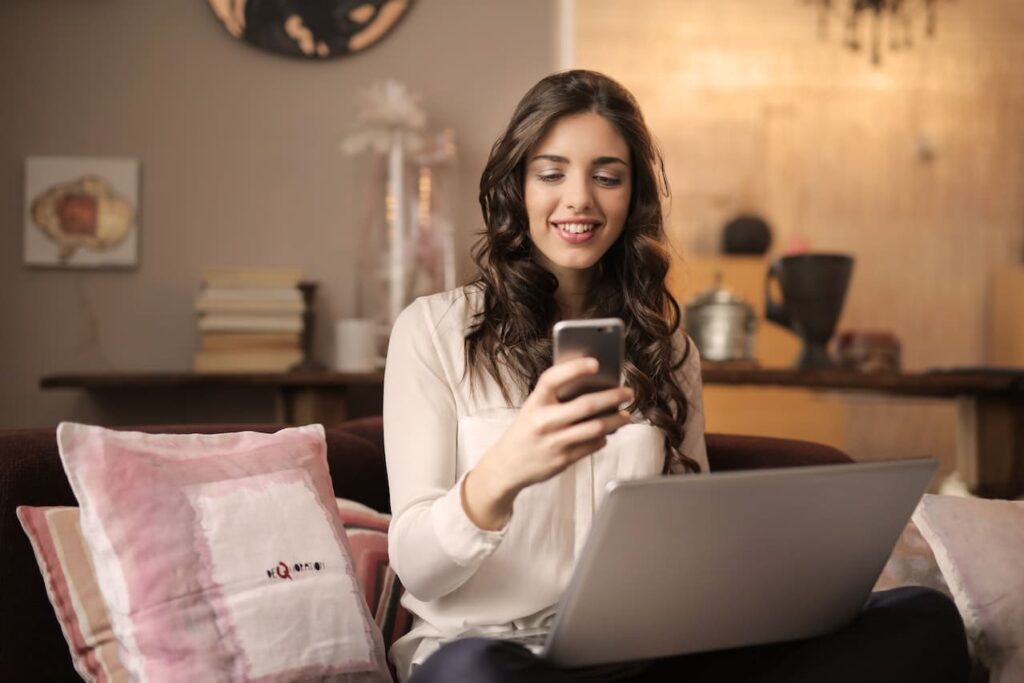 4. Use modern technologies
We have had enough opportunities to keep in touch with each other, but nothing can replace the pleasant feeling of touching your partner. Fortunately, in recent years, several devices have been developed that partially solve this problem. With some fitness bracelets, you can send your loved one vibrations in the rhythm of a heartbeat, or use synchronized rings that mimic a person's touch.
5. Trust each other
Does online relationships work? Long-distance relationships can only be built by trusting each other. Any, even the most harmonious relationship can be destroyed by jealousy and distrust of a partner. But if you are far apart, dealing with your doubts becomes much more difficult. Still, do not try to control your partner's every move, and regularly interrogate where he was and with whom. Try to trust the person, or at least not openly show your jealousy. If you have serious reasons to suspect a partner of infidelity, call him for a frank conversation.
6. Be open
Dialogue is very important in long-distance relationships. Be attentive to your partner, and learn to listen and hear them. Be open about your feelings, especially if you're unhappy with something. This will help prevent disagreements and jealousy and will create a high level of trust in the couple. Be honest, do not cheat even on trifles. Be as honest as possible with each other to prevent problems in the future.
Are online relationships real? Of course, because love at a distance exists. Love, in turn, is mutual understanding and support. If something seriously worries one of the partners, the second should not stand aside. Together it is easier to cope with the problem and more joyful to experience success. Do not stop the attempt in the second half to share the difficulties associated with work. Even without fully understanding the essence of what is happening, you can support a loved one with advice, and give him confidence and calmness.
Long-distance relationships will not last forever – you need to make joint plans, and decide where, how, and when you will finally be together.
9. Try to see each other in the real live
Communication on the phone or in instant messengers is great, but it is necessary to see each other as often as possible "live". Online relationships meeting first time: arrange a meeting with a partner, plan it in advance and discard all worries. Here are some online relationships statistics: according to the Pew Research Center survey, about a quarter of Americans (23%) say they have gone on a date with someone they first met through a dating site or app.
10. Feel free to express your feelings
Of course, expressing your feelings at a distance is quite difficult and some partners do not know how to do it. But you must understand that both you and your significant other need to understand that you are important to them. Express your feelings as honestly and openly as possible. An advantage of online relationships is that they allow you to write about your feelings via SMS if you are embarrassed to say this to your partner in the face. You can write a sweet message or call and tell them what they mean to you. So your relationship will not lose its value. And most importantly, when we express our feelings to other people, it brings us very close.
11. Do something together
Online relationships vs face to face: unfortunately you can't do almost anything together at a distance, but there is a solution here too. Modern technologies allow couples to communicate at a distance via Skype and other instant messengers. Call your video partner to cook a delicious dinner together, and be sure that in the future you will definitely cook together in a shared kitchen.
12. Don't be jealous
Many long-distance couples face such a problem as jealousy. The presence of envy in both partners is expected if they are in love with each other. But this feeling should be in moderation. Trust your partner and this is the only option to save your relationship and not quarrel over trifles.
How to Please Your Soulmate At a Distance?
Many couples who are at a distance know how to keep their love for years. The main thing is to remember that you have each other and remind your partner of their importance to you. Give warmth and happiness to your soulmate, even if there are thousands of kilometers between you. But how to do that?
Animation pictures are a great way to give a smile. Just a couple of clicks and the card will be sent to the addressee. It will not require any costs or special efforts, but it will cause pleasant emotions.
Send the package via mail: Valentine's day ideas for online relationships. You can put whatever your heart desires into it. It can be various sweets, a certificate for a master class, and some items and things. Unpacking such gifts is always very exciting and reverent, and how much joy you experience from such surprises is an inexpressible feeling.
Surprise your loved one and send not an email, but a handwritten letter. Nowadays, when modern technologies have conquered the whole world, we have already forgotten that earlier letters were written by hand. There is something special in such a letter, part of the emotions and energy of the person who wrote it. After all, you specifically set aside your time for this and decide to surprise you.
If you have a joint photo, print, sign and send it. Such memorabilia is usually kept for a very long time and even passed down from generation to generation. It is always nice to pick up a photo card and remember all the emotions that you experienced that day.
If you are a creative person, then try to write a poem or compose a fairy tale in which you and the person you want to please will be the main characters.

Final Word
Long-distance relationships are possible if two people truly love each other. There are no barriers to this feeling. Are online relationships worth it? If both are ready to wait for rare meetings, keep in touch, do not deceive each other, and want a common future, sooner or later this will happen. Nothing is impossible: don't give up, you need to set yourself a goal and confidently go towards it together with your loved one.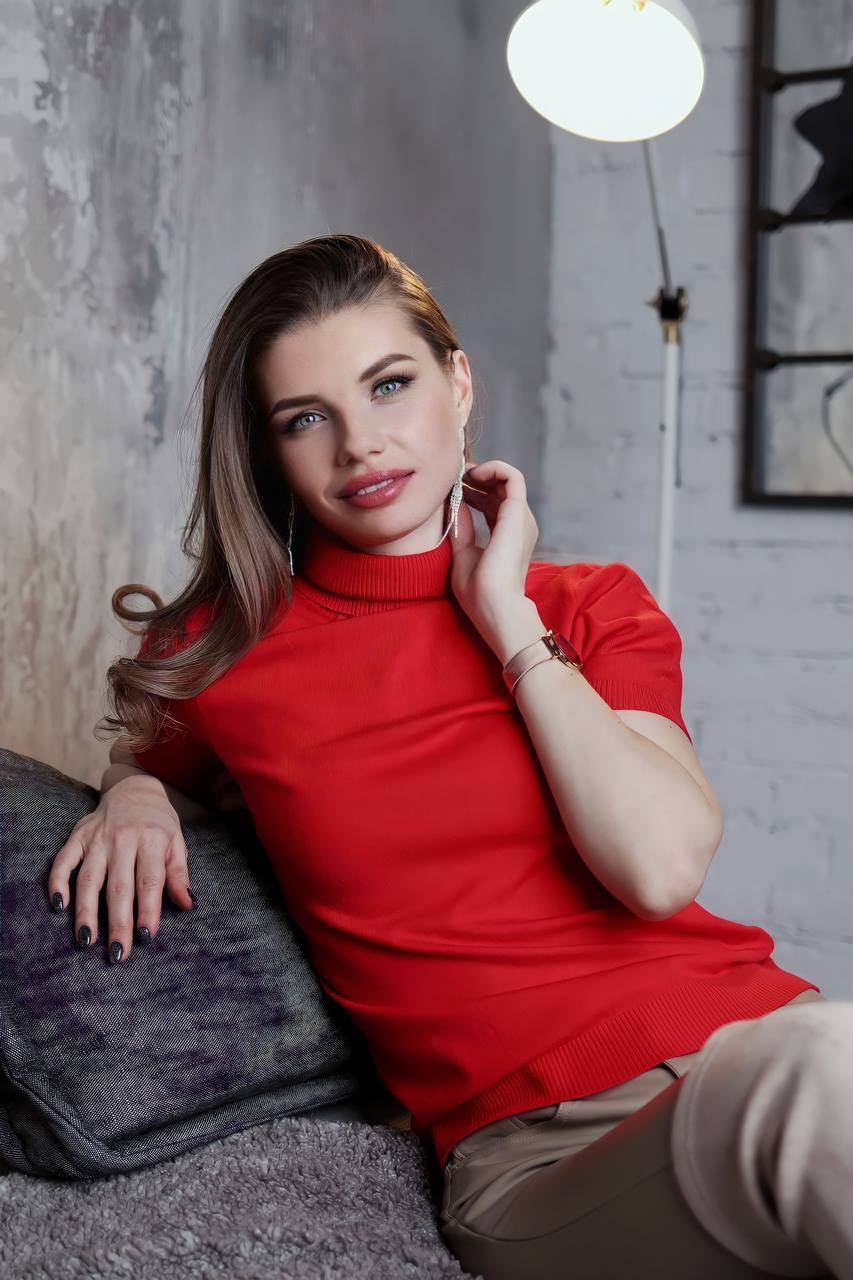 Margaret Pan is a renowned dating expert and coach, known for her expertise in helping individuals find meaningful and fulfilling relationships. With over a decade of experience in the field, Margaret has helped numerous clients improve their dating and relationship skills, boost their confidence, and find their ideal partners.